Examining 700 years of trusted, historic medical research
The Royal College of Physicians was founded in 1518 by King Henry VIII, in response to a critical need for more stringent guidelines around the medical practice. It is the oldest medical college in England, and a leading professional membership body for physicians, with 37,000 members and fellows worldwide.
The organization works to improve health by influencing the way that healthcare is designed and delivered, promoting good health, preventing disease and enabling physicians to fulfill their potential.
Centuries after its founding charter, the Royal College of Physicians continues to play a pivotal role in setting and raising medical standards, and improving the health of the global population.
WATCH VIDEO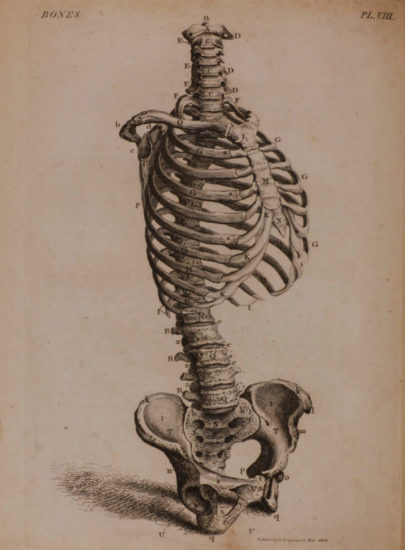 The history of medicine—from folklore to modern public health policy
The Royal College of Physicians archive, which ranges from the year 1205 through 1980, reflects the history and development of modern Western medicine, while documenting the interactions of the medical community with monarchs, politicians, and the general public.
Collections within this two-million-image archive cover a broad range of topics, from astronomy and anatomical studies to neurology and botanical research.
There is also a good deal of information related to the establishment of medical practice standards and medical education, as well as the formation of specialized fields of practice as we know them today.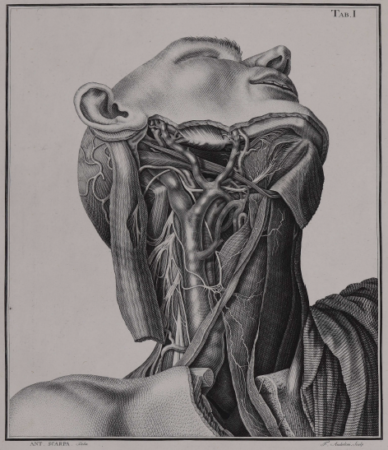 De Arte Phisicali Et De Cirurgia of Master John Arderne, Surgeon of Newark Dated 1412. Source: The Royal College of Physicians

RCP Part I

1200-1862

Highlights include:

Folk Medicine
Recipe books
Medieval Medicine
Healers and domestic medicine
The early days of Anatomy
Herbal Medicine

The New Light and the New Photography: A Special Issue of the Photogram February 1896. RCP Library, February, 1896. Source: The Royal College of Physicians

RCP Part II

1863-2000

Highlights include:

History of Pharmacology and Medical Treatments
Military Medicine
Nomenclature of Diseases
Post-Traumatic Stress Disorder discovery and diagnosis
Public Health
Vaccination Programs and Policy
Subjects and Themes
Anatomy
Biology
Biomedical Science Development
Clinical Medicine
Drug and Vaccine Development
History of Medicine and Mental Health
History of Vaccination
History of Pharmacology
Medical Humanities
Medical Science and Research
Medical Treatments
Military Medicine
Nomenclature of Diseases
Non-Western Medicine
Pandemics in History
Post-Traumatic Stress Disorder Discovery and Diagnosis
Public Health
Vaccination Programs and Policy
World Health
Primary Source Materials
Books
Committee Records
Correspondence
Domestic Recipe & Medical Manuals
Early Medical Textbooks & Education
Grants, Charters & Statutes
Illustrations, Sketches & Drawings
Journals
Manuscripts
Maps
Medical Textbooks
Medieval & Early Modern Texts
Pamphlets
Personal Papers
Proceedings
Reports
Surveys & Questionnaires
Treatment Records
Highlights
Sir William Jenner. Autograph letter. (Sir) William Henry Broadbent, Broadbent, William Henry, Sir, November 22, 1891. Source: The Royal College of Physicians.

The origin of the Smallpox vaccine

Smallpox was rampant for thousands of years, killing one in every three people infected. While many physicians attempted to treat the disease with everything from bloodletting to hanging red curtains around the bed, English physician and scientist Edward Jenner spent his time thinking about how to prevent the disease from occurring at all.

There had long been tales of milkmaids who, after contracting cowpox, built up an immunity to smallpox. Jenner extracted the pus from a cowpox pustule and developed a smallpox vaccine—a term he derived from vacca, which is Latin for "cow." He tested it on an eight-year-old boy in 1796 with great success.

By 1853, the vaccination became compulsory. By 1979, smallpox was officially eradicated. This archive contains Jenner's diaries and letters, related reports, and information on public resistance that marked the beginning of anti-vaccination movement that's still alive today.

Dr. Payne's Paper on English Herbals. Joseph Frank Payne, RCP Library,

Healers or quacks? Domestic medicine over four centuries

Until recently, access to professional medical care remained the privilege of the very rich. There were very few formally educated medical doctors. Everyone else had to develop local systems for treating disease and sickness.

Healers tended to belong to local families with treatments and 'recipes' for cures passed down from generation to generation.

These healers were often literate and kept books recording their cures and ingredients. They would also include cures from other sources including published manuals, designed for families and communities to use to treat their sick.

This digital archive contains many examples of such books.

Sir James Mackenzie. Autograph letter. Royal College of Physicians of London, Trusts And Bequests, May 14, 1910. Source: The Royal College of Physicians.

"Shell Shock" and Post-Traumatic Stress Disorder

The origins of Post-Traumatic Stress Disorder date back to World War I. As the magnitude of wartime munitions and incidences of shelling attacks increased, soldiers began returning from battle with a multitude of conditions with no apparent cause, ranging from paralysis and panic attacks to nervous disorders and the inability to eat or sleep. Physicians of the time categorized the condition as an unexplained heart disorder.

Scottish cardiologist and RCP fellow Sir James Mackenzie, a pioneer in the study of arrythmias, was called to treat soldiers as a consultant to the Military Heart Hospital. He began treating soldiers for PTSD, without fully understanding what it really was. He believed that "shell shock" or "Soldiers' Heart" occurred because the physical burden and extreme exhaustion of war enabled toxic bacteria to form in the central nervous system.

His recommendation of outdoor games, exercise and leisurely activities to promote healing was a departure from other therapies, as was his belief that the condition was not cardiac in nature. This archive contains McKenzie's World War I case notes as well as letters and reports related to mental illness and treatments—including physician letters discussing King George III's own mental illness.

A. V. … suorum de humani corporis fabrica librorum epitome. Andreas Vesalius, RCP Library, 1543. Source: The Royal College of Physicians

Andreas Vesalius—Revolutionizing the Study of Biology

For centuries, the human anatomy was a bit of a mystery. Because human dissection was forbidden in medieval times, most theories around how the human body worked came from animal dissection and a healthy dose of supposition.

For centuries, the anatomy books written by 2nd century Greek physician Galen were the guideposts of medical education, although his theories were based upon studying apes and pigs. Then, in the 16th century, a Renaissance physician named Andreas Vesalius took a different stance. Based on observations of human dissections on cadavers, he wrote and illustrated the first comprehensive textbook of anatomy. His detailed descriptions and use of illustrations—a practice not common at the time—revolutionized biology and the practice of medicine.

This archive features Vesalius' masterwork, De humani corporis fabrica, as well as notes, lectures and correspondence documenting the evolution of the study of human anatomy.

Elizabeth Garrett. Application for L.R.C.P. in form of Autograph letter to the President (Sir Thomas Watson) presenting herself as candidate for the Licence. Elizabeth Garrett Anderson, Anderson, Elizabeth Garrett, April 5, 1864.

Women in Medicine

Although women have long played a role in providing medical care, becoming a physician was only a pipedream until well into the 1800s.

This resistance didn't deter Elizabeth Garrett Anderson.

She enrolled as a nursing student at Middlesex Hospital, and was eventually barred from attending classes with male colleagues after they launched complaints. She took and passed the Society of Apothecaries examination in 1865, scoring higher than her male counterparts. In response, the Society changed its rules to ban female entrants from obtaining a license.

She eventually earned her medical degree, becoming the first female to qualify as a physician in England—and continued to advocate for women in the medical profession—and beyond.

Several collections in this archive contain the papers of pioneering Women in Medicine, including letters and materials from Garrett Anderson and other female practitioners.

Albohali arabis astrologi antiquissimi, ac clarissimi de iudicijs natiuitatum liber unus, antehac non editus. Yahyá ibn Ghalib Khayyat, John Dee, 1546..

Astrology and Early Medical Practice

Early physicians believed the human body was part of the universe, so patient treatment was directly influenced by other scientific disciplines.

For example, in Renaissance Europe, astrology played a significant role in everyday medical practice. Physicians combined their medical knowledge with careful study of the stars, and often carried almanacs with star charts, which were thought to rule each part of the body.

It wasn't until the 18th century that emergent scientific disciplines led to the breakdown of astrology as part of the medical realm.
Advisory Board
Tilli Tansey, OBE

Emeritus Professor of the History of Modern Medical Sciences, Honorary Archivist at The Physiological Society, Honorary Fellow of the Royal Society of Medicine, and Honorary Fellow at the Royal College of Physicians

Queen Mary University of London

Jacob Steere-Williams

Assoc. Professor, Department of History, Director, Public Health B.A., and Book Reviews Editor, Journal of the History of Medicine and Allied Sciences

College of Charleston

Pamela Forde

Archive Manager

Royal College of Physicians

Katie Birkwood

Rare Books and Special Collections Librarian

Royal College of Physicians