Explore 150 years of anthropological research
Founded in 1871, with roots dating back to 1837, the Royal Anthropological Institute of Great Britain and Ireland is the world's longest-established scholarly association, dedicated to the furtherance of anthropology in its broadest and most inclusive sense.
With a distinguished tradition of scholarship that stretches over 150 years, the Institute remains committed to promoting the public understanding of anthropology, education, and the contribution of anthropology to public affairs.
WATCH VIDEO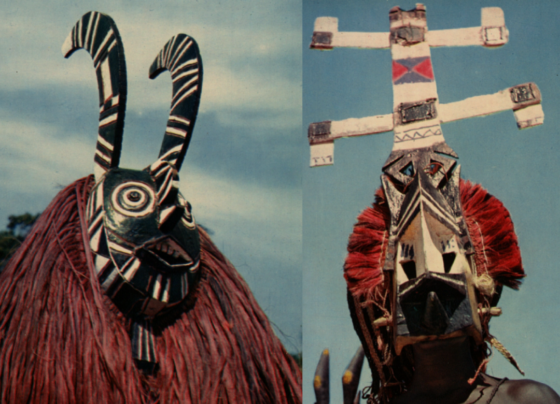 The history of anthropology from a cultural and visual perspective
The Institute's archives contain nearly 1 million pieces of unique content, including research data, papers, fieldwork, drawings and photographs, as well as a wealth of previously uncatalogued material.
Collections include a 150,000-image library of ethnographic photographs taken by anthropologists around the world, Arthur Bernard Deacon's personal papers, and the fieldwork and drawings of Edward Horace Man's studies of the Andaman and Nicobar Islands. These diverse, primary source materials support a variety of interdisciplinary studies, including colonial history, religion, archaeology, and gender and ethnic studies.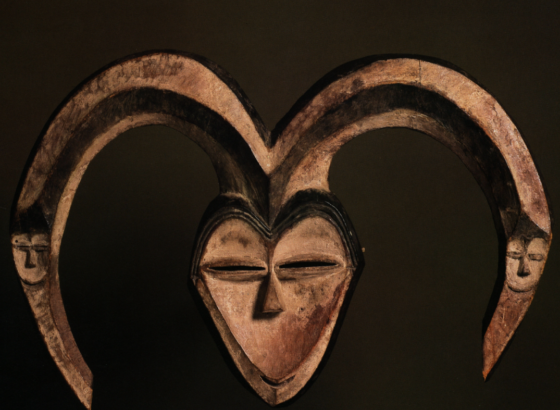 Subjects and Themes
Anthropology
Archaeology
Art History
Colonial History
Cultural Studies
Ethnic Studies
Ethnography
Historical Geography
History
Geography
Gender Studies
Photography
Religious Studies
Visual Cultures
Primary Source Materials
Administrative Records
Correspondence
Data
Fieldwork
Gray Literature
Illustrations
Manuscripts
Maps
Monographs
Pamphlets
Periodicals
Personal Papers
Photographs
Proceedings Reports
Highlights
Photographs from Fagg Collection. Source: The Royal Anthropological Institute of Great Britain and Ireland.

The Story of Africa and Its Art, Told Through Decades of Photographs and Images

Africa and African art have captured the interest of photographers and anthropologists for decades.

William Buller (W.B.) Fagg, the Keeper of the Department of Anthropology at the British Museum and a recognized expert in African art, took many photographs of Nigerian art in situ during his field work, now part of the RAI archive.

Peter Morton-Williams produced a series of stunning photographs in the 1950s that, with his recent passing, have been added to the archive, in addition to an earlier collection by Northcote Thomas (c. 1909), which captures the material culture and people of Nigeria and Sierra Leone.

The field notes, papers and photographs of Robert Sutherland Rattray document the daily life, and material culture of Ghana, while a large collection of images taken by Torday and Hilton Simpson in the Congo illustrate the rich culture and people of this region.

A temes malau mask of nalawan. Arthur Bernard Deacon, Deacon Collection, 1920s early. Source: The Royal Anthropological Institute of Great Britain and Ireland

Arthur Bernard Deacon and His Brief, but Impactful, Life

Arthur Bernard Deacon discovered his life calling while studying at Cambridge University. It was there that he met Arthur Cort Haddon, an influential anthropologist and ethnologist, who persuaded him to earn a degree in anthropology, and make an ethnographical study of the island of Malekula and the New Hebrides (now known as Vanuatu).

In January of 1926, Deacon arrived at South West Bay, Malekula. For a year, he traveled extensively throughout the region, intricating documenting the unique cultures, languages and traditions.

Sadly, before he could return home, Deacon contracted blackwater fever and died in Malekula in 1927, at just 24 years old. His voluminous notes and drawings were compiled by his colleagues, now available through Wiley Digital Archives.

On board Rosaura; Lord Moyne shows chart to Dr and Mrs Vorgaard. Vera Broughton, Moyne & Broughton , 1937. Source: The Royal Anthropological Institute of Great Britain and Ireland

The Adventures of Lord Moyne and Lady Broughton

Walter Guinness, Lord Moyne (1880-1944), Lady Vera Delves Broughton (1894-1968) and daughter, Rosamond, travelled the world in a converted Cross Channel Ferry, trading with the people they met along the way to amass artefacts for the British Museum.

Throughout their adventure, Lady Broughton documented what they saw and experienced, making her one of the earliest female ethnographic photographers. After Lady Broughton's death, many of these original photographs were almost lost forever, tossed, with other household items, into a large trash container. Luckily, the importance of the suitcases containing these priceless glass plates and prints was recognized, they were retrieved, and ultimately, donated to the RAI. There are photographs from all over the world, from Papua to Greenland in this collection.

Joao and Francisca from the RAI Ethnographic Photography Library. Source: The Royal Anthropological Institute of Great Britain and Ireland

Joao and Francisca

One very old, rare portrait in the RAI archive is a lithograph of a drawing by Carl von Saar of two Botocudan Indians named Joao and Francisca. The piece was given to the Anthropological Society of London by Dr. Kenneth Robert Henderson Mackenzie, who had been a Fellow since 1864.

Joao and Francisca were brought to Vienna in 1821, and became objects of curiosity, particularly because of the wooden plugs worn in their ears and lips. They lived under the protection of the Emperor and were introduced to various aspects of Viennese culture. After two years, the two Botocudans asked to return home, but Francisca succumbed to a lung disease before that wish could be granted.

Andamanese in canoe at Interview Island. Edward Horace Man, Man Collection, 1869-1880. Source: The Royal Anthropological Institute of Great Britain and Ireland

Edward Horace Man—British Colonial Officer Turned Anthropologist

Edward Horace Man started his career as a British colonial officer who first traveled to the Andaman Islands in the Bay of Bengal, in 1869, to work with his father at the penal settlement there. He became fascinated with the Andamanese tribes, particularly the Aka-Bea-Da of South Andaman Island; their culture, and their language.

His meticulous notes, photographs and illustrations are now considered one of the first important studies of this population, as his observations took place during a time when the tribe's cultural lives were still largely intact. Man was also among the first to document the vocabulary of the various dialects spoken by tribes in the region—an invaluable resource to those who followed.

This Wiley Digital Archives collection includes Man's notes, personal papers and press clippings, as well as two volumes of photographs, drawings and glass-plate negatives.